Summer jobs 
While studying or after having studied theory at university or a vocational school for years, you will need practical experience in a company to steer the path of your future career. As a summer employee you can find out what your strengths are, which type of job you might enjoy most and establish useful contacts for the future.  

At Umicore in Kokkola, we offer students of various majors a summer job to apply their theoretical knowledge to real work experiences. We support our summer employees every step of the way in a challenging, highly professional yet friendly and engaging environment. Each year, we hire about 100 summer employees. 

What you will be doing? 
As a summer employee you will work as part of a team and learn from experienced and enthusiastic Umicore colleagues. Depending on your assignment, you will fulfill specific tasks, replace colleagues during their summer holidays and contribute to the implementation of some exciting projects. The summer jobs at Umicore usually start in May and end after the summer holidays in August or September. Many of our summer employees return the following years but we also welcome many newcomers every year.  

What will you gain? 
A summer job is an opportunity to test out all the skills that you developed at university or at a vocational school and see how they work in the real world. At Umicore, we want to make sure that you make the most of your time in the company and take advantage of all the opportunities that come with it: 
You will join a global and growing industrial company that sets trends in the field of electric mobility.  
You will become acquainted with the highest standards and best practices of a modern and international organization.  
You will be able to develop your professional skills and get an idea of what your biggest strengths are.
You will work at the Kokkola Industrial Park, a fast-growing hotspot where the high-tech industry meets with top talent.
You will be able to have a healthy work-life balance, and enjoy amazing nature right by the sea.  
Throughout your summer job, you will get proper training to do the job. Your supervisor will be available to answer questions, introduce you to other professionals, and provide regular feedback.  

Who are we looking for? 
We have a preference for candidates who have already gained or want to gain relevant experience in our industry as part of their studies, speak Finnish fluently. In the long run we may have opportunities to start your professional career at Umicore in Kokkola.  We have many different positions available, such as: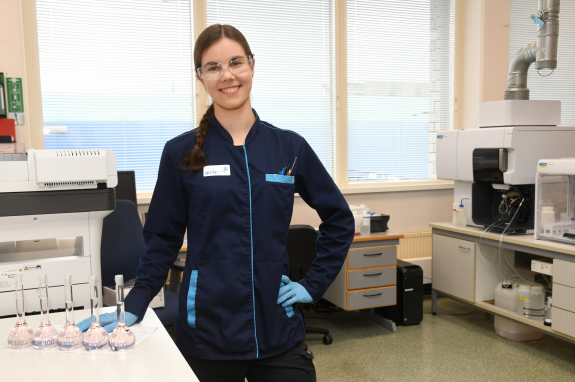 Analytical and research lab technician
In the analytical laboratory, you will receive samples, pre-treat them, perform analyses and report on the results. In the research laboratory, you will perform experiments on laboratory-scale process equipment in a modern research laboratory, analyse samples and report on the results. The laboratories operate in both day and shift work.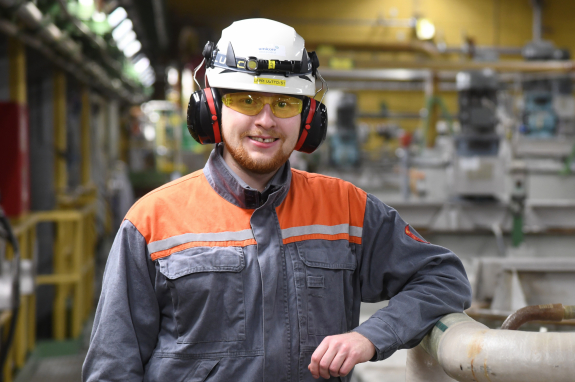 Production supervisor
As a production supervisor you will oversee different aspects of the operational activities: equipment, safety, quality, operation and process control.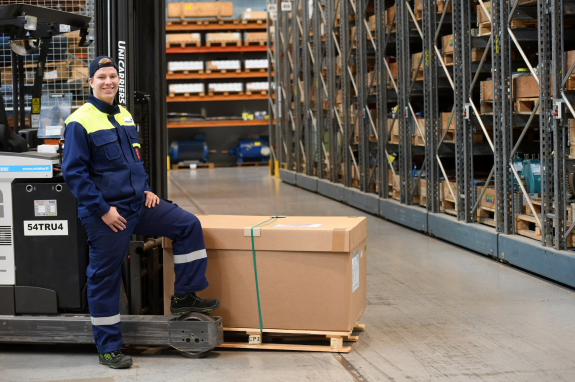 Process operator
You will monitor, control and adjust production processes and check the condition of the process equipment. Your tasks also include maintenance and site services, packaging of products and handling of raw materials. The work is varied with quite some responsibility and requires a high level of accuracy. It can be both day or shift work. 
How can you apply? 
If you feel attracted by our offer, you can fill out your profile on this website as of December 2023 and upload your CV. Our recruitment team will follow up and get in touch with you. Please complete your application and upload your CV in MS Word or PDF before mid-February 2024.  


Any additional questions? Check our FAQ below
At the start of the summer job, you will have to have the minimum age to work as a summer employee, which is 18 years in Finland. 
Since we hire about 100 summer employees, there are many different jobs offered. Working hours depend on the position and department you will be working in. We offer both shift and day jobs. Of course, this will be discussed with you before you start your summer job. 
As a rule, summer work begins in early May and ends after the summer holidays end of September at the latest. 
The summer jobs at Umicore usually start in May and end after the summer holidays in August or September. However, if you aspire to stay longer with us, it is a good idea to discuss this with your supervisor well before the end of your summer job. If your summer job has gone well, it may be possible to extend your contract in some cases. 
We hire about 100 summer employees every year and we have many different positions available. Some examples include analytical and research lab technicians, production supervisors and process operators.